School Web Hosting
All maintained schools, academies, free schools, and colleges are required to maintain a website and publish certain information. We understand the importance of ensuring school websites are online and available at all times, our carbon neutral Web Hosting is perfect for any school or educational establishment.
Any of our standard Web Hosting packages will meet the needs of a school, we don't charge a premium just because you're a school. Prices start from just £15 per year (inc VAT) and include free migration from your existing hosting. There is also no extra cost for email hosting, you can host all your staff and general email in the same hosting account at no extra cost with as many mailboxes as you need.
If you're ready to get started or would like further advice, give us a call on 03300 882130.
Free website audit
Ofsted require certain information be published by schools, we are familiar with the legislation and will provide a free annual website audit to ensure that you are meeting your obligations and publishing everything you are required to. If there's anything missing we'll let you know and support you in bring your website up to standards.
Domain registration
Schools are eligible to register a .sch.uk domain at a fixed one off cost, if desired we can register this specialist domain for you. Alternatively we can also help you register any other domain you might like and help you get it set up on your website and email.
Transfer a domain
If you currently own a domain, including an .sch.uk domain, and would like to transfer that domain so that future renewals and support are handled by Freethought then transferring your domain is very easy and free, get in touch with us on 03300 882130 to start the process.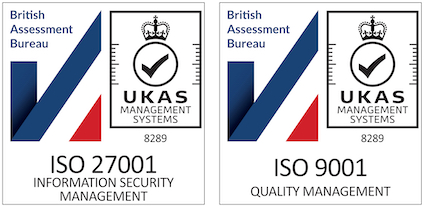 Freethought holds ISO 9001 and 27001 certification for quality management and information security.