Register .gov.uk
Registering a .gov.uk domain is not a complicated process, however there are tight controls on who can register them, as well as restrictions on the naming format, not to mention strict usage requirements. Don't worry though, we have a wealth of experience assisting government with registering and managing their .gov.uk domains and will be able to assist with every step of the process. Plus we are entirely UK based with no overseas staff or systems, are 100% carbon neutral, and we hold ISO 9001 and 27001 certification, often a requirement for government suppliers, so you know you are selecting a registrar with stringent quality and security standards.
Registering a domain costs £120 every two years including VAT, we suggest you read through the below information and then give us a call on 03300 882130 to get started. Once you've placed your order your new domain is normally operational within 48 hours, although often much quicker.
You can read the full government guidance on .gov.uk domains at www.gov.uk.
Eligibility
Registration of .gov.uk domains is strictly controlled; only UK government and devolved administrations departments and agencies, government agencies, and executive and advisory non-departmental bodies (NDPBs) can register a .gov.uk domain name.
In practice this means if you are a central or devolved government department, or a local government such as county, city, or parish council then you are eligible to register a .gov.uk domain name. Companies, charities, individuals, arm's length organisations that are not staffed by public servants, partnerships, or British Overseas Territories are not eligible.
Naming convention & principles
When registering a .gov.uk domain you should use an appropriate name for the domain that does not cause confusion or mislead about the nature or scope of the website on that domain. Domains also can only consist of standard alphabet characters and cannot contain hyphens and generally should avoid acronyms unless the acronym is commonly known to the public or unavoidable, for example nhs.gov.uk or gchq.gov.uk.
Welsh and Gaelic language
For government departments, agencies, and councils in Scotland or Wales that provide a service to the public in Wales or Scotland then it is generally advisable to register the Gaelic or Welsh language equivalent of the domain where the spelling is different to the English language version, for example anglesey.gov.uk and ynysmon.gov.uk
You can also register .gov.scot, .gov.wales, and .llyw.cymru domains with Freethought.
DNS hosting
All domains registered through Freethought include intuitive and easy to use DNS hosting utilising our geographically diverse redundant name servers, if you'd like more information about our DNS hosting then give us a call on 03300 882130 and we'd be happy to chat.
Transfer .gov.uk domain
If you currently own a .gov.uk domain and would like to transfer that domain so that future renewals and support are handled by Freethought then transferring your domain easy and free, get in touch with us on 03300 882130 to start the process.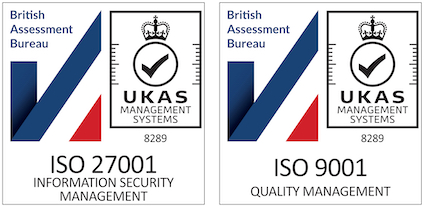 Freethought holds ISO 9001 and 27001 certification for quality management and information security.