Register .ac.uk
The .ac.uk domain represents the highest quality of education and research provision within the United Kingdom, this domain is only awarded to very specific organisation that meet strict requirements and is the premier domain for tertiary education and research instituions. Registering your .ac.uk domain with Freethought is quick and simple; we are entirely UK based with no overseas staff or systems, are 100% carbon neutral, and we hold ISO 9001 and 27001 certification, often a requirement for larger institutions, so you know you are selecting a registrar with stringent quality and security standards.
Registering an .ac.uk domain costs £120 every two years including VAT and includes DNS hosting should you require it. We suggest you read through the below information and then give us a call on 03300 882130 to get started. Once you've placed your order your new domain is normally operational within 48 hours, although often much quicker.
Eligibility
Registration of .ac.uk domains is strictly controlled and is intended for those organisations whose core mission is tertiary education and/or public research, bodies whose membership predominantly consists of such organisations and bodies who are substantially owned by such organisations.
In practice this means if you are in the United Kingdom and are a university with degree awarding powers, are a tertiary educational establishment funded by central or devolved government funding councils or departments, are incorporated under the Further and Higher Education Act (1992), or are a research body or learned society then you are most likely eligible for an .ac.uk domain
There is an exhaustive eligibility list available from JISC however we suggest you give us a call on 03300 882130 and we'll be able to advise you further.
DNS hosting
All domains registered through Freethought include intuitive and easy to use DNS hosting utilising our geographically diverse redundant name servers, if you'd like more information about our DNS hosting then give us a call on 03300 882130 and we'd be happy to chat.
Transfer an .ac.uk domain
If you currently own an .ac.uk domain and would like to transfer that domain so that future renewals and support are handled by Freethought then transferring your domain is very easy and free, get in touch with us on 03300 882130 to start the process.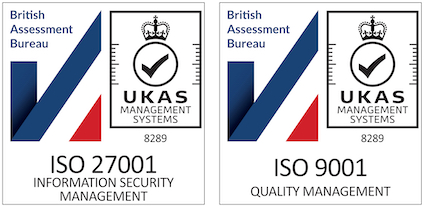 Freethought holds ISO 9001 and 27001 certification for quality management and information security.