Full racks in London or Manchester
If you've got server and network equipment that needs hosting in a secure, reliable, well connected data centre then look no further than Freethought's rack space in London and Manchester.
We have 20 years experience in the industry and know everything there is to know about hosting, data centres, and networking. Buying rack space is more than just buying a really powerful well connected cupboard for your equipment, it's knowing you have a provider you can rely on to provide amongst your businesses most critical services. We will work with you to understand provide the service you need at a great price with unbeatable quality, and as your needs change we will take the time to expand with you and help grow and support your business rack space and connectivity needs.
Features
Our rack space offering is pretty simple, whilst we can do quarter and half racks by default we provide a full rack with 8A of power, you can take more power if you need, or more racks, and we can add extras to your rack if you need us too, whatever you need. As standard though here are some key features of our rack space:
47U dedicated locakable rack
8A power upgradeable to 32A
A+B redundant power feeds
Zero-U 24 outlet C13 PDUs
24/7/365 unescorted access
Unlimited remote hands
Wide range of Tier 1 and Tier 2 networks
Cross connects with no recurring fees
Extra services available
We know that rack space is only part of the picture, so we can provide a wide array of additional services to support your requirements. No pressure at all, just let us know what you need and we'll work out a solution to perfectly meet your needs. Here is just a selection of what we can offer you in addition to your rack space:
IP transit with flexible CDR options on either 1G or 10G ports from £50/month (ex VAT)
Fully managed switching and routing
National backhaul to other data centres
Direct private layer 2 connections to any UK address
Additional off-site rack space for backup
Connection to LINX peering LANs
Connection to LONAP peering LAN
Copper and fibre cross connects with no recurring fees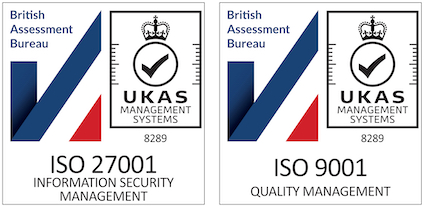 Freethought holds ISO 9001 and 27001 certification for quality management and information security.
Just need a few U?
If you need to just co-locate one or two devices we can also provide co-location in a shared rack in our London or Manchester data centres.
Server co-location
47U 8A
47U 12A
47U 16A
47U 24A
Full 47U Rack
24/7/365 Unescorted Access
Unlimited Remote Hands
A+B Redundant Power
Zero U PDU

Carbon neutral

Trees planted

For every rack ordered we'll plant 250 trees with our partner Ecologi

£600/MO
excluding VAT

Buy

£900/MO
excluding VAT

Buy

£1,200/MO
excluding VAT

Buy

£1,800/MO
excluding VAT

Buy