Comprehensive Windows or Linux server management including security hardening, pro-active monitoring, 24/7 emergency support, and 30 day off-site backups, all from an ISO 9001 and 27001 company.
Whether you have a virtual server or a physical piece of hardware we can provide you with a comprehensive management service to monitor and maintain every aspect of your server and software. With our management services we will draw on almost 30 years of experience to provide industry leading support so that all you need to worry about is your application or website.
We'll plant 100 trees with our partner Ecologi for every managed server contract taken out! That's in addition to the fact that Freethought is already a carbon neutral and ethical organisation.
If you already have a virtual or dedicated server with us you can confirm the pricing and add server management during the checkout or from the customer portal. If you would like us to manage a server that we don't provide you then give us a call on 03300 882130 and we'll discuss your options.
Server management includes:
Operating system installation & configuration
Application installation & configuration
Bespoke security hardening
Hardware firewall (Cloud & dedicated only)
Pro-active security updates
Routine software updates
Automated 24/7/365 availability & performance monitoring
Off-site full disk backups
24/7/365 emergency telephone support
Control panel licensing (if desired)
Custom application and web server configuration
Disaster recovery and availability planning
Application architecting consultancy (DDoS, CDN, optimisation, etc)
General application and server advice and troubleshooting
Server management is often slightly different for different customers, some customers need a lot of management and others less. We'll tailor precisely what we do to meet your needs and those of your application. Along the way we'll be able to advise you on additional services such as hardware firewall, PCI DSS compliance, DDoS mitigation, CDN, and even advise you on best practices to optimise your application itself.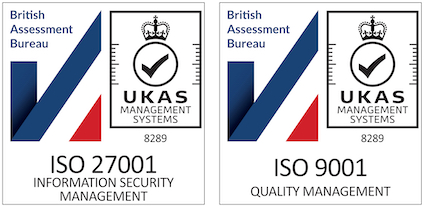 Freethought holds ISO 9001 and 27001 certification for quality management and information security.
Our amazing support, for everything.
You get amazing support as standard with your service but with the addition of IT support from Freethought Services the incredible support can be extended to every aspect of your business from desktop support, to backup, to cyber security, or even fibre broadband. Amazing support for everything, from Freethought.
Learn more about Freethought Services