Register .net.uk domain
If you operate a computer network in the United Kingdom then you are eligible to register a .net.uk domain which is reserved specifically for network operators such as hosting providers and internet service providers. Registering a .net.uk domain costs £5.40 per year if registering for two or more years (including VAT) and includes DNS hosting should you require it, we also have a wide array of hosting services on which you can host your website or run your email.
Eligibility
There are specific requirements on registrants of a .net.uk domain name, specifically they must be an organisation such as limited company, charity, or similar organisation registered or geographically based in the UK. Furthermore the registrant must operate a network which is most easily demonstrated by having an autonomous system (AS) number.
In terms of the domain itself, the requested domain must the same as the registrant name or a reasonably similar variant of the name.
Transfer a .net.uk domain
If you currently own a .net.uk domain, or any other domain, and would like to transfer that domain so that future renewals and support are handled by Freethought then transferring your domain is very easy and free, get in touch with us on 03300 882130 to start the process.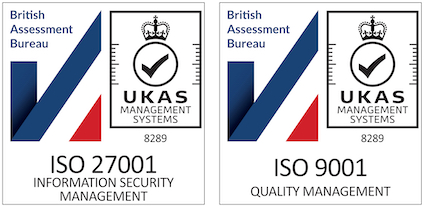 Freethought holds ISO 9001 and 27001 certification for quality management and information security.