Transfer your .gov.uk domain
If you already own a .gov.uk and need to transfer it to a new registrar then we can help you with this and ensure the process is quick and painless iwth minimal or no disruption at all. Whether your existing registrar is no longer offering .gov.uk domains, or perhaps you aren't happy with the service you currently receive, Freethought is ready to help.
We offer 24/7/365 support, and hold all the security certifications required such as ISO 9001, 27001, and Cyber Essentials to ensure you have piece of mind that your critical government domain is in safe hands. Plus we're ethical and carbon neutral!
Costs
There is no cost to transfer a .gov.uk domain, any existing registration period will remain and we will only bill you next time your domain is up for renewal. For example if your domain is already registered at the current registrar until June next year, you won't receive any invoices from us until June next year. In the meantime though you can make full use of our 24/7/365 support, DNS hosting, and other products and services at no cost.
DNS and Hosting
You may well be utilising your existing hosts DNS or web and email hosting services. We can also transfer these services over to Freethought quickly and seamlessly for you.
DNS hosting is provided as standard for free with all domains that Freethought supplies. Even if you don't use us for email and web hosting you can still use our redundant geographically resilient name servers completely free of charge. We can help you transfer the existing DNS records from the old registrar to us and ensure there is zero interruption to your critical DNS. We can also support you improving the security of your zone by ensuring you have MFA enable as well as things like DKIM and DNSSEC. Once your domain is using our DNS you can manage your zone securely and easily online via our customer portal, or you can contact our support for assistance 24/7/365.
If you have email or web hosting with your existing registrar and wish to transfer this as well then we can help you with this. We offer a range of shared hosting, virtual servers, and dedicated servers depending on your requirement. We'll even handle all the migration for you so the process is quick and painless so you don't have to worry about it. When you talk to us about arranging the domain transfer let us know about your existing email and web requirements and we'll work through the best options for you, prices for email and web hosting typically start around £35/year (inc VAT) for a smaller council.
How to get started?
For support and advice starting the process of transferring your .gov.uk domain for free either give us a call on 03300 882130 or email us at sales@freethought.uk and we'll be happy to help.
If you'd like to kick start the process ahead of contacting us then you can do, all you need to do is send a letter on headed paper to domains@jisc.ac.uk quoting your domain and asking to transfer your domain to Freethought Internet Limited and quote our registrar number 1328. Once this is done, open an account in the customer portal and then email or call us to let us know you've requested the transfer from JISC already and we'll do the rest!
Questions?
Don't worry, we know that it can all seem very complicated! We're here to help, if you have any questions at all drop us an email to sales@freethought.uk or call us on 03300 882130.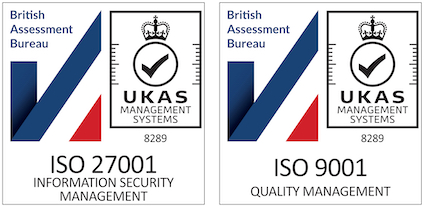 Freethought holds ISO 9001 and 27001 certification for quality management and information security.