There's a range of packages to suit every need and budget. Expand the table to find out every last little detail.
Keep reading to hear about some of the great features of our hosting.
Copper
Bronze
Silver
Gold
Platinum

SSD disk space

500MB
5GB
10GB
20GB
30GB

Data transfer

10GB
500GB
1TB
2TB
3TB

Unique Domains

1
Unlimited
Unlimited
Unlimited
Unlimited

Email accounts

5
Unlimited
Unlimited
Unlimited
Unlimited

Databases

1
Unlimited
Unlimited
Unlimited
Unlimited

Free migration

Carbon neutral

Trees planted

Node.js

Git

Hourly backups

Operating system

Linux
Linux
Linux
Linux
Linux

Control panel

cPanel
cPanel
cPanel
cPanel
cPanel

Sub-domains

Domain aliases

IPv6

Optional dedicated IPv4

MySQL

FTP

SSH

One click app installs

Configurable PHP version

SSL Support

Let's Encrypt Free SSL

Scheduled tasks

Webmail

Spam filtering

Secure SMTP/POP3/IMAP

Email auto-responders

Email forwarders

£15/YR
including VAT

Buy

£3/MO

£30/YR
including VAT

Buy

£6/MO

£60/YR
including VAT

Buy

£9/MO

£90/YR
including VAT

Buy

£12/MO

£120/YR
including VAT

Buy
Not sure?
If you aren't sure if you need cPanel, and aren't migrating from a host who already use cPanel then we recommend our standard web hosting.
Web Hosting
Comprehensive control
cPanel provides a powerful single pane of glass to control every aspect of your hosting with just a few clicks.
Let's Encrypt
On cPanel every website is secured by default, we'll automatically install a free SSL certificate from Let's Encrypt onto every domain, subdomain, and alias.
Softaculous
Install over 400 applications with just a few clicks, including Wordpress, PrestaShop, phpBB, and many more.
IPv6
Native IPv6 support is enabled by default on all shared hosting, each account gets a dedicated IPv6 address and a shared IPv4 address.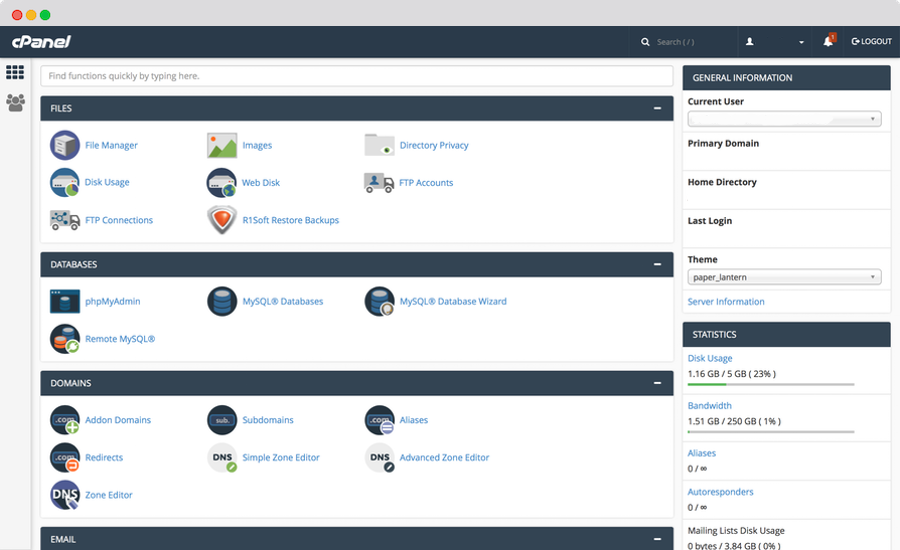 Our amazing support, for everything.
You get amazing support as standard with your service but with the addition of IT support from Freethought Services the incredible support can be extended to every aspect of your business from desktop support, to backup, to cyber security, or even fibre broadband. Amazing support for everything, from Freethought.
Learn more about Freethought Services