Once more we find ourselves at the end of the year with the festive season rapidly approaching and so we wanted to post a little update to tell you about some of what we're up to and what we have planned. We're a family run business so think of it like a good ol' fashioned family newsletter!
Read more...
At Freethought we pride ourselves on not just providing amazing service, but doing it in a friendly and (more importantly) an ethical manner. We publish a comprehensive ethical policy which sets out how we operate in a responsible, ethical, and environmentally sound way. The last point about being environmentally sound is especially important in our industry, for years now we've been certified carbon neutral, but we've now taken it one step further and are now a climate positive company through our partners Offset Earth.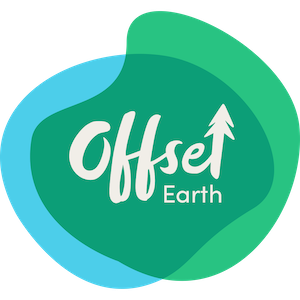 Read more...
As a general rule we try to avoid increasing our prices wherever possible, in fact the last time that we changed our domain pricing was early 2016. Unfortunately, between price increases by registries and the impact that the current economic and political landscape has had on exchange rates, regrettably we are forced to adjust our pricing.
This will be implemented in two phases; prices for most domains such as .com, .net, .org etc. will change today, whilst pricing on .uk domains will take effect on the 13th of January 2020.
We've tried to keep price increases to a minimum, for example .com domains are increasing by £1.50 per year for single year registrations/renewals/transfers. For UK domains we will actually be 10p cheaper for 1 year registrations/renewals, but slightly more expensive at 30p per year more for two or more years registrations/renewals. As ever, these prices are including VAT.
There is some good news though, we are introducing support for a large number of new domains, which increases the selection that we offer over ten fold! You can now view all our domains that we offer along with their pricing on our website in one simple (albeit rather long) table, just visit https://www.freethought.uk/domains/price-list.
Whilst these price increases are disappointing, we are still delighted to remain extremely competitive; on average we are 26% cheaper than leading registrars such as 123-Reg, GoDaddy, and TSOHost. In fact we're as much as 62% cheaper when comparing our UK domain pricing with GoDaddy. Plus when buying through Freethought you know you're buying from a 100% carbon neutral, ethical, and entirely UK based company with a reputation for excellent customer service.
As always, if you have any questions then please get in touch with us by email, live chat, or give us a call on 03300 882130.
Read more...
As you are no doubt very aware, the United Kingdom is likely going to leave the European Union at some point in the near future. With or without a deal, this is likely to impact the registration of .eu domains by British citizens and companies either immediately upon leaving, or at some point in the near future depending on the manner in which the UK leaves the EU.
The .eu TLD is strictly for citizens or residents of an EU member state, or a company or similar undertaking that is either established or operating in an EU member state. If/When the UK leaves the EU, any UK company or British citizen will potentially no longer be eligible for their domain(s) and so risk the domain(s) being revoked without warning and without right of appeal.
EURid have published an official statement about this at https://eurid.eu/en/register-a-eu-domain/brexit-notice/
If you are the registrant of an .eu domain our advice is that unless you are confident that you can provide us with documentation demonstrating that you will continue to meet the eligibility criteria for your domain(s), then you should look to transition your website and email away from your .eu domain to another TLD as a matter of urgency. This documentation could include:
A passport from another EU member state
Proof of residence in another EU member state
Company registration information from another EU member state
Proof of your company having a physical presence (such as an office or warehouse) in another EU member state
Transitioning early to another TLD will minimise the risk of services using your domain(s) such as website and email suddenly being taken offline in the event of a no deal Brexit for example. In our view, moving away from .eu if you do not meet eligibility post-Brexit is the most prudent course of action.
Transitioning to another domain
Transitioning to another domain is not especially complicated, but may be somewhat disruptive and so is best done in a controlled manner as far in advance as possible so that it is far less disruptive than having your primary domain simply revoked. Here is a step by step guide on what to do:
If you don't already own an alternative domain, then you will need to register a new domain such as .co.uk or some other domain which you are eligible for.
If your website and/or email are hosted with Freethought, then contact us to change your hosting to use your new domain. We will add your .eu domain as an alias and set it to forward to your new domain so that you won't loose web traffic or email and your search rankings will be retained until the .eu domain is revoked.
Update your devices to use the new domain; in particular your mail clients as your email will now be the new domain so your username will have changed.
Update your customers, marketing material, and social media to to let people know about the change.
Questions?
If you'd like to discuss this or get further advice call us on 03300 882130 or email support@freethought.uk
Read more...
Ethics are an incredibly important aspect of business and the average consumer is not only increasingly aware of the ethical impact of their purchasing decisions but also making a conscious effort to shop in an ethically responsible way with particular focus on environmental sustainability, workers rights and responsible tax practices. As a business we recognise and understand how important it is for Freethought to ensure that we always operate in a socially, financially, and environmentally responsible manner and so we have a comprehensive ethical policy which outlines in detail exactly how we will ensure we do this.
However we're not content with simply saying this, but instead we felt that it needed to be independently verified by a respected external authority on ethical practices. With that in mind, we contacted Ethical Consumer - a leading publication for ethical buying advice and directory of ethical businesses - and asked them to asses us against their stringent ethical criteria.
Read more...